Employer Electronic Record

One of the key advantages of Interact SSAS is that it is an "all-in-one" suite of products, where all core functionality needed by Social Security Administrations is available out of the box in one single platform without the need for any interfaces between different modules.
As a result, all data which is captured through any of the modules can be available in any other module when required.
The Employer Electronic Record brings together all relevant information from across the system in regards to Employers registered with the Social Security Administration.  It is a "multi-tab" electronic form which give instant access to any data that has already been collected on the Employer previously as well as any data that is produced by the system as a result of transactions processed.
The Employer Electronic Record consists of the following tabs:
General
ESSRN Application
Employees
Contribution Returns
Contribution Payments
Bank Accounts
Penalties
Contribution Liabilities
Notices
Dormancy Details
Arrears Details
Audits
Court Orders
Lawsuits
Legal Actions
Legal Action Notices
General
Figure 1: Employer Electronic Record – General
The General tab provides in a single view all relevant numbers such as EIN and ESSRN number, the address and contact information but also details on the authorized representative for the firm, economic activity classification and a set of corporate documents that were attached during registration of the Employer.
ESSRN Application

Figure 2: Employer Electronic Record – ESSRN Application
The ESSRN Application provides the original record of the Employer Social Security Registration Number Application which was submitted upon registration of the Employer.  As with all listings in Interact SSAS, the system will first list a summary and the user can then click on the details to see the full detailed long form of the ESSRN Application.
Employees


Figure 3: Employer Electronic Record – Employees
The next tab in the Employer Electronic Record gives details about the Employees which are associated with the Employer.  This ensures that anyone in the Social Security Administration who needs to see a listing of a particular Employer's Employees can find them instantly.  Note that listing offers filters and search boxes to search for any particular employee based on any criteria.
The detailed employee listing includes the following columns:
Social Security Number
Employee Name
Employee Group
Birth Date
Age
Place of Birth
Nationality
Phone Number
Email Address
Job Title
Employment Start Date
Employment End Date
Pay Frequency
Monthly Earning
Quarterly Earning
Annual Earning
Employee Status
Contribution Returns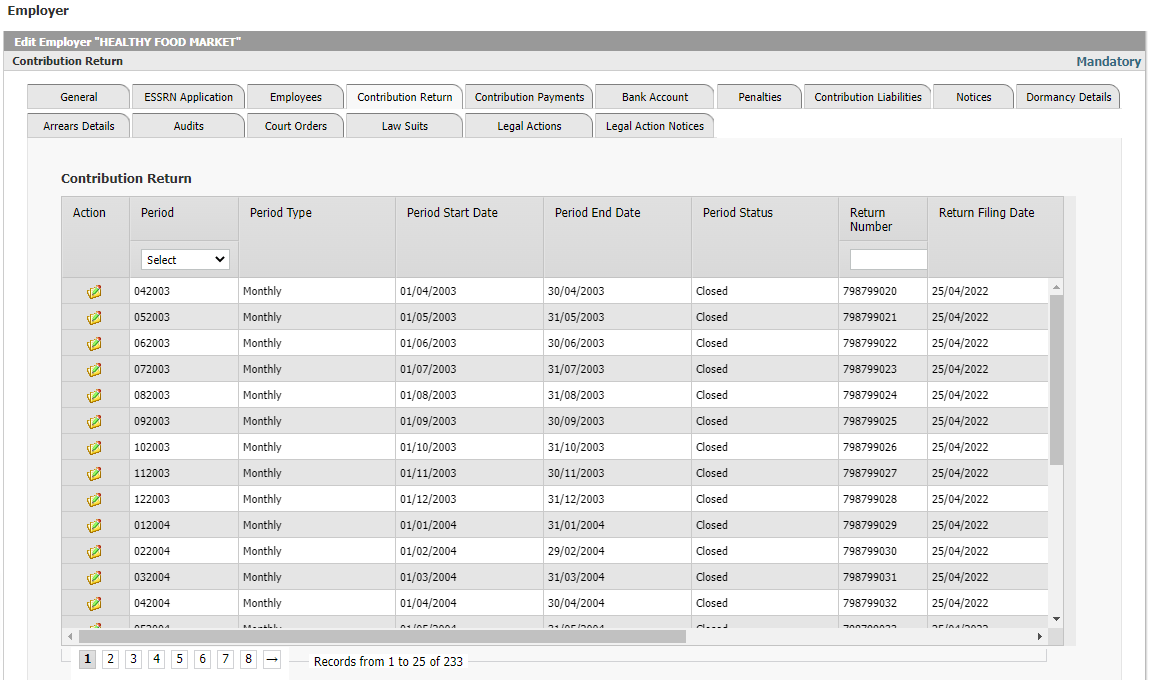 Figure 4: Employer Electronic Record – Contribution Return
The Contribution Returns brings together all information about (Salary &) Contribution Filings and contains each and every filing that has been processed by the Employer before.  It offers immediate access to a summary screen with further ability to drill down into the detailed filing itself so the user can find anything required.
The summary screen for Contribution Filings provides searchable columns for:
Period
Period Type
Period Start Date
Period End Date
Period Status
Contribution Return Number
Contribution Return Filing Date
Return Filing Status
Return Period Number of Employees
Return Period Total Earnings
Return Period Total Amount
Return Total Earnings Year Date
Contribution Payments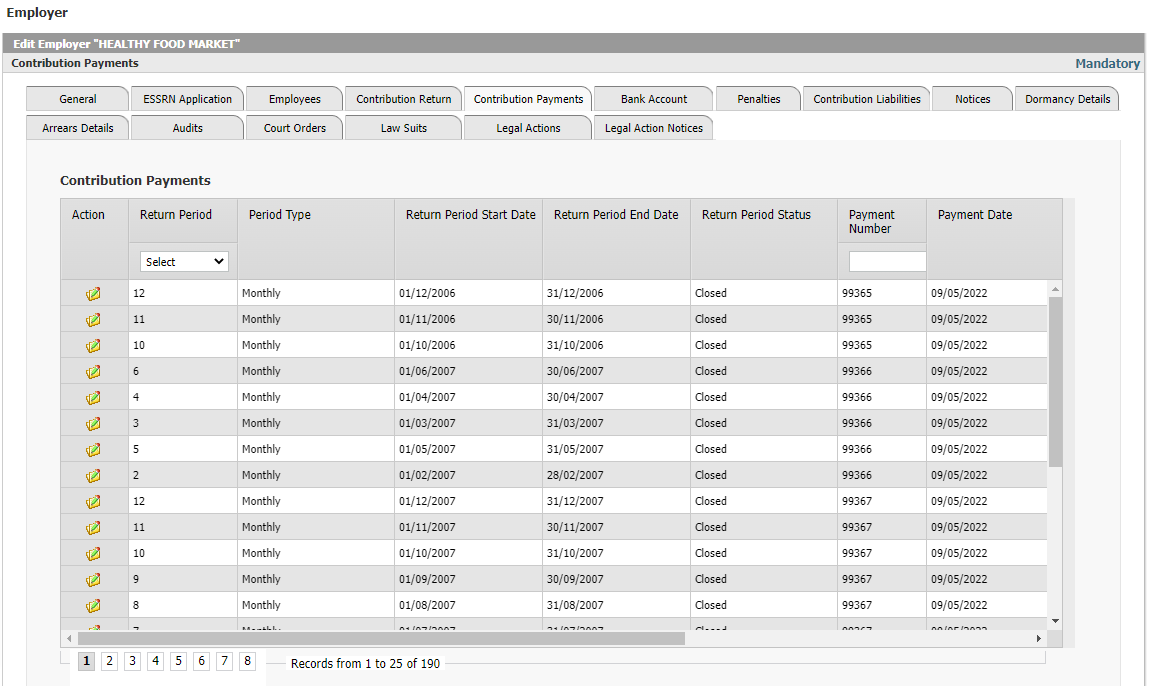 Figure 5: Employer Electronic Record – Contribution Payments
In the next tab under the Employer Electronic Record you'll find the Contribution Payments.  Again, you'll be able to see a summary listing with the most vital information which most users may want to access instantly when they are trying to verify some information.  If more details is required, the user can click and drill-down into the underlying transaction (i.e. the Contribution Payment receipt) or they can find additional information in related reports.
The Contribution Payments tab provides summary columns which are searchable on the following items:
Return Period
Period Type
Return Period Start Date
Return Period End Date
Return Period Status
Payment Number
Payment Date
Payment Status
Return Period Total Amount
Return Period Payment Amount
Return Period Liability
Total Payments Year to Date
Bank Accounts

Figure 6: Employer Electronic Record – Bank Account
Employers can have multiple Bank Accounts and all the accounts will be listed under the Bank Account tab.  This provides details on:
Account Number
Bank Name
Branch Name
Default Account Selection
Bank Account Status
Penalties

Figure 7: Employer Electronic Record – Penalties
If an Employer has been subject to any Penalties for Late Filing or Late Payment of Contributions, these Penalties will have been assessed through the system and added to the outstanding amounts/liabilities.  The information will be available in different areas in the system but will also be consolidated in the Employer Electronic Record.
The system displays the following information for any Penalties:
Contribution Return Period
Contribution Return Period Type
Contribution Return Period Start Date
Contribution Return Period End Date
Contribution Return Period Status
Penalty Number
Penalty Type
Penalty Date
Penalty Amount
Penalty Status
Contribution Return Period Total Penalty Amount
Contribution Return Period Payment Amount
Contribution Return Period Payment Liability
Contribution Return Total Payments Year-to-Date
Total Penalties Year-to-Date

Contribution Liabilities

Figure 8: Employer Electronic Record – Contribution Liabilities
If the Employer has any outstanding Contribution Liabilities, they will be listed here, as usual, in summary form, with more information available either through drill-down or in a separate report.
The Contribution Liabilities will list:
Return Period
Return Filing Date
Contribution Return Dues
Payment Date
Amount Paid
Penalty Type
Penalty Reason
Penalty Amount
Total Liability
Notices

Figure 9: Employer Electronic Record – Notices
Employers who have received official Notices from the Social Security Administration will receive them in their own e-Services portal (and by email) but the same notices will also be available for immediate viewing for any authorized user within the Social Security Administration.
This includes the following columns:
Notice Date
Notice Type
Notice Reason
Notice Message
Dormancy Details

Figure 10: Employer Electronic Record – Dormancy Details
It is important for the Social Security Administration to be able to track the status of all Employers and determine whether a certain Employer is still Active or whether they have become Inactive or Dormant.  If the Employer's status changes Dormant, it will show in the Employer- Dormancy Details Tab with Start and End Date so there is a clear record on when the status changed and for which period.
Arrears Details

Figure 11: Employer Electronic Record – Arrears Details
In order for Collection Officers to be able to manage Accounts Receivables from Employers, it is important that they have easy access to summary and detail information regarding all Arrears information for an Employer
The Arrears Details tab contains the following columns:
SL Number
Employer Number
Arrear Amount
Date of Arrears
Due Interest on Arrears
Arrears Penalties
Audits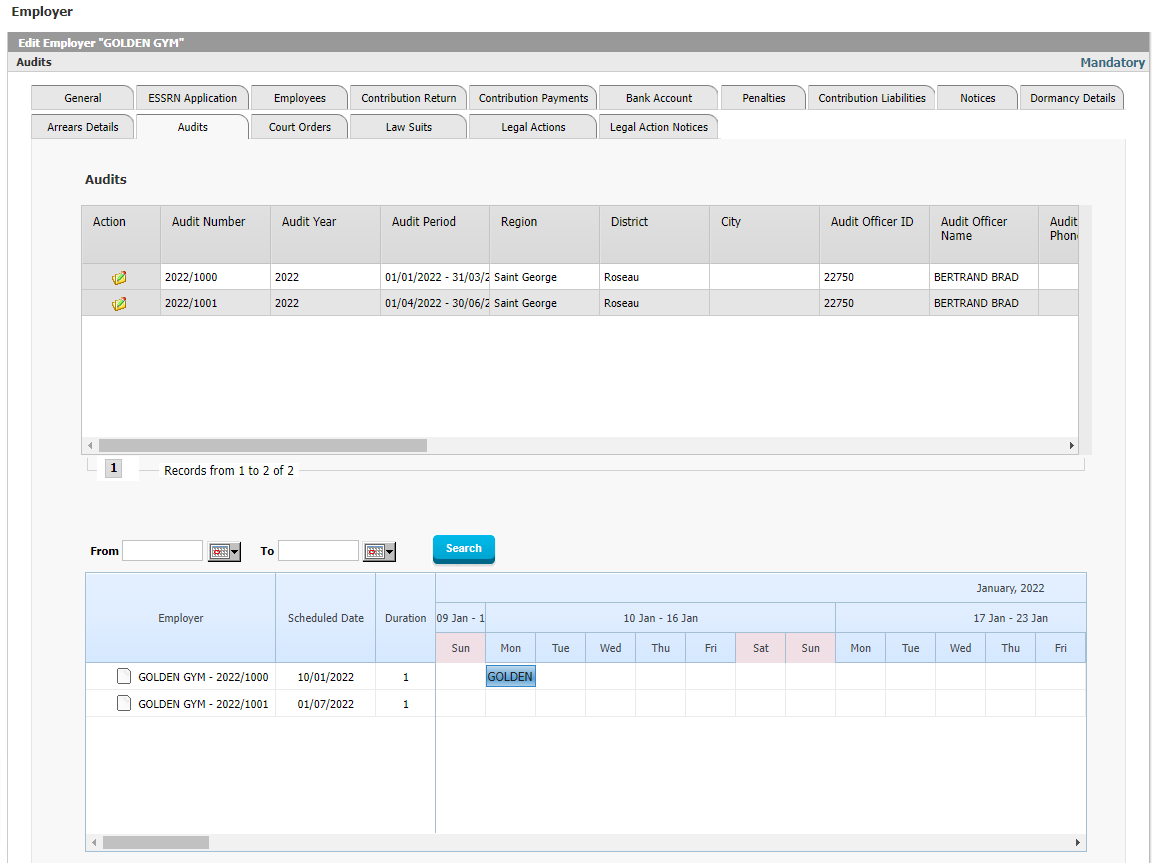 Figure 12: Employer Electronic Record – Audits
With Compliance being a key responsibility of the Social Security Administration, there is an entire Compliance Management module in Interact SSAS.  This is where you will manage the various types of Audits, Audit Scopes, Legal Actions and Court Cases which may result from Non-Compliance.
The summary of the Audits which have been conducted for a particular Employer will be listed in the above tab which is readily available under the Employer Electronic Record.
You can find the following searchable columns there:
Audit Number
Audit Year
Audit Period
Region
District
City
Audit Officer ID
Audit Officer Name
Audit Officer Phone Number
Number of Employees Assigned
Regions Assigned
Employer ID
Employer Name
Employer Contact Person
Contact Person Phone
Scheduled Audit Date
Scheduled Audit Start Time
From here, the detailed Audit Report with Findings will be available with the click of a button.
Lawsuits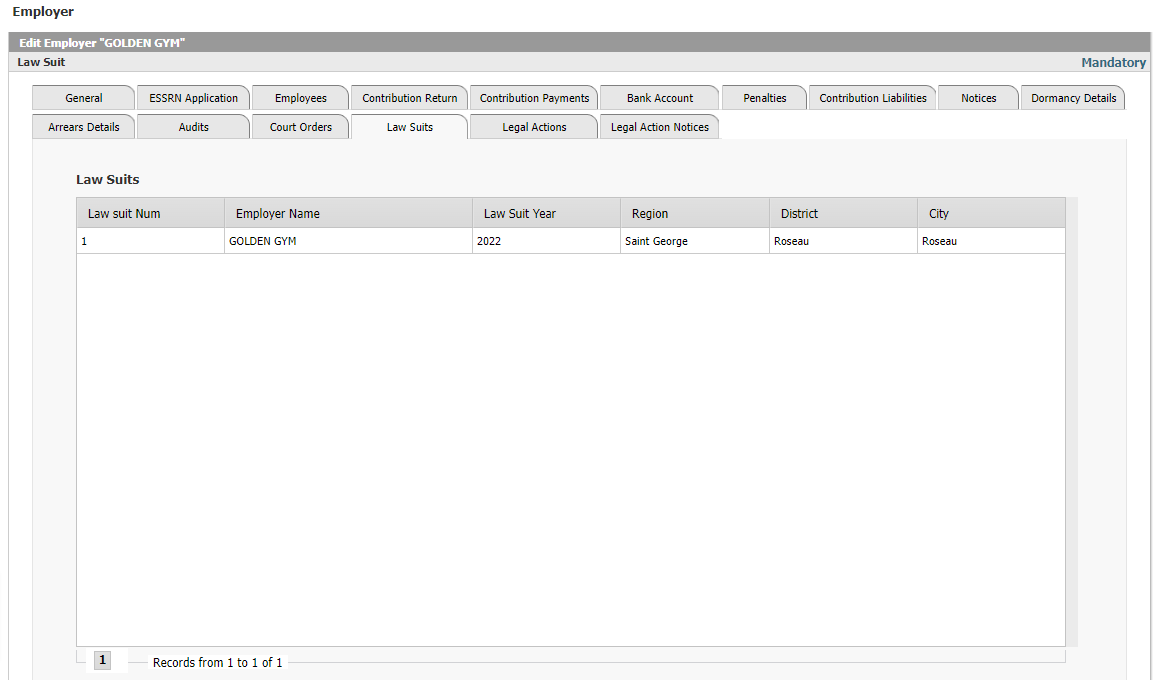 Figure 13: Employer Electronic Record – Lawsuits
If there are any Lawsuits which have been filed against the Employer due to Non-Compliance, the user in the Social Security Administration can view an immediate history of them online in the Employer Electronic Record.  This will show:
Lawsuit Name
Employer Name
Lawsuit Year
Region District City
Additional information regarding the exact Lawsuits will be available in the Compliance module.
Legal Actions

Figure 11: Employer Electronic Record – Legal Action
If any Legal Actions have been taken against the Employer, this information will be shown under the Legal Actions tab with the following detail columns:
Legal Action Number
Legal Officer ID
Legal Officer Name
Audit Number Filter
Region
District
City
Audit Officer
Audit Date
Audit Reason
Audit Status
Legal Action
Legal Action Date
Number of Legal Action Notices
First Legal Action Notice Date
Last Legal Action Notice Date
Status
Legal Action Notices

Figure 12: Employer Electronic Record – Legal Action Notices
The Legal Action Notices which will have been sent in relation to each Legal Action will be viewable to the authorized user at the Social Security Administration in the Employer Electronic Record, this includes:
Notice Number
Notice Date
Notice Type
Arrears Amount
Date of Arrears
Arrears Penalties
Date Sent to Employer
Status
Copy of Legal Action Notice